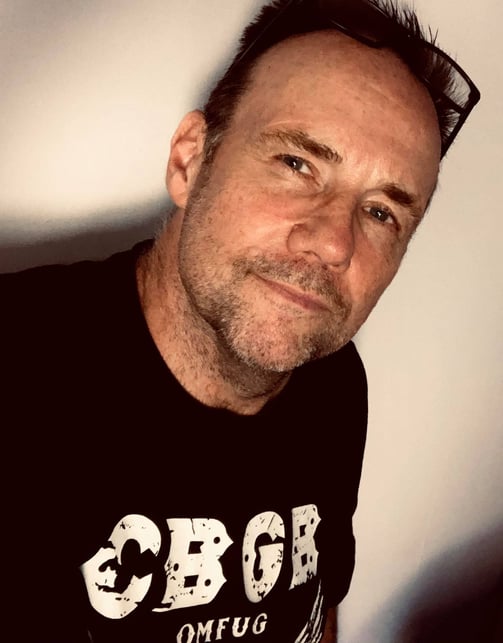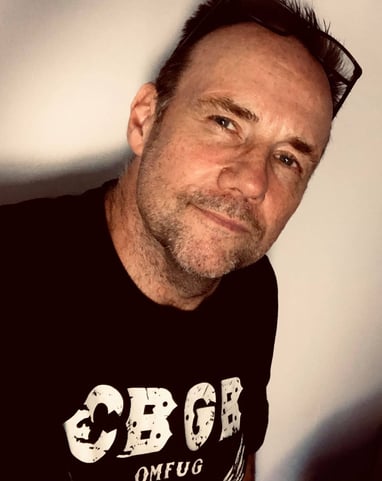 Creative Audio Mix Engineer and Screenwriter
Stuart produced 10 titles for the cult Blackpool based label, Jettisoundz, a subsidiary of Cherry Red Records, still one of the largest independent record labels in the world. These included The Exploited - Rock & Roll Outlaws, Oi! The Video pt.1 & 2, and Holidays in the Sun trilogy all distributed to Virgin, HMV, Tower Records, etc. In 2018-2023
Stuart has produced and edited 'In their own words' documentaries with British punk legends, Discharge, GBH and The Exploited as well as being a competent live and studio recording engineer and producer.
Stuart published 9 printed issues of Control before re-branding as Kontrol on a fledgling internet. Building his own HTML site. He has written several documentary scripts for music based films and sleeve notes for CD's and LP's. Stuart also writes TV and feature film screenplays and holistic content for both the EnTrance and DST Hypno Youtube channels.












In 2016 Stuart and the late Mick Crudge produced EnTrance a behemoth wellbeing audio catalogue of 1000+ hours of self help hypnosis sessions (with over 600 YouTube videos alone).
In 2023 he launch a second YouTube and download channel, DST Hypno which featured Hypnotic content mixed in Dolby Atmos and broadcast in 5.1 surround sound.
20+ years of AVID Pro Tools operation and trouble shooting. A Creative mixer and a technical producer. No project too big or too small. CAREER CV
Stuart Newman is a highly experienced broadcast audio engineer, musician and writer with over 20 years of experience in Pro Tools operation and support.

After an anarchic teenage he used his music connections to publish underground music magazine Control! before hooking up with cult video producers Jettisoundz/Visionary to produce documentaries with bands such as The Exploited and The Cockney Rejects.

After moving Control! to the new fangled internet and a stint running a college TV and radio station, he joined newly launched proto-DTT flagship, OnDigital/ITV Digital, where he was submersed into formal broadcast engineer training and climbed to Network Supervisor before a bum football deal sent the station into oblivion!


From the ashes of ITV-D came a connection which saw him join former Sky creative head, Bruce Dunlop's agency, BDA Creative, as a Creative audio engineer.

In 2003, after a year of intense Pro Tools training, he took over BDA's Sparrowhawk Media account. In at the deep end indeed. Promos, long form, adverts, radio shows and ident sound design were abundant in a 10 year tenure.

2006 saw two landmarks: The first was producing the debut Underclass UK album, a band in hiatus from his teenage; the second saw Stuart enter long term recovery from alcoholism.


With a resident recordist spot at both Dagenham & Redbridge FC and East London's BH2 club, over 100 acts filmed and recorded for the Punk Lives Live archive. During this time, Stuart moved Underclass UK from the studio to the stage with their debut gig opening for Punk legends the UK Subs.

2012 saw a move to NBC Universal to produce on-air promotions audio for all of their EMEA linear and social channels.


2015 saw a collaboration with former Fits frontman and hypnotherapist, Mick Crudge, to produce the EnTrance self-help audio library, a behemoth project, comprising of over 1000+ hours of guided holistic content which became a successful YouTube channel.

2016 saw Underclass UK record their 5th album, with the band upping the stakes on the live front reaching almost 100 gigs in every cesspit and toilet around the M25, venturing out to sample alternative khazi's from Morecambe to Bournemouth via Norwich, Oldham and even sunny Ramsgate, before going back on hiatus in 2018.


As well as hooking up with Lost-Data productions to cut mini-docs for their Legends of Punk Series , 2018 saw Stuart complete several feature lengths movie scripts and a creation of two TV show pilot scripts.

Stuart's Screenwriting CV can be found here: https://stuartnewman101.com/#swcv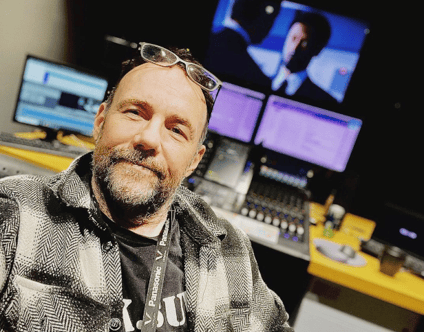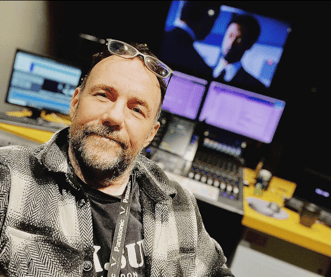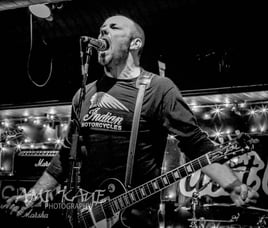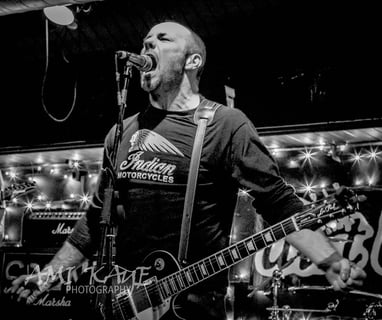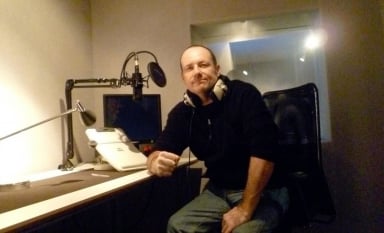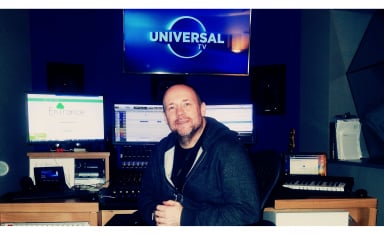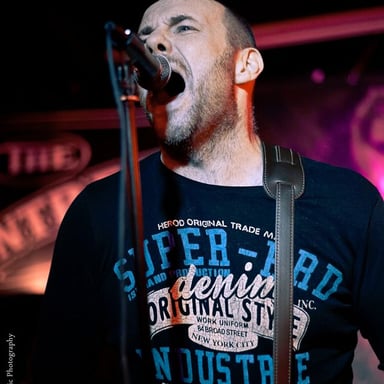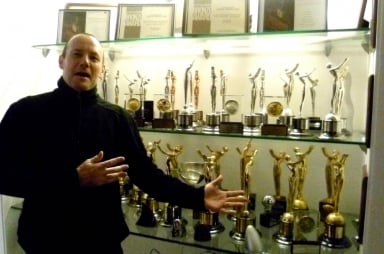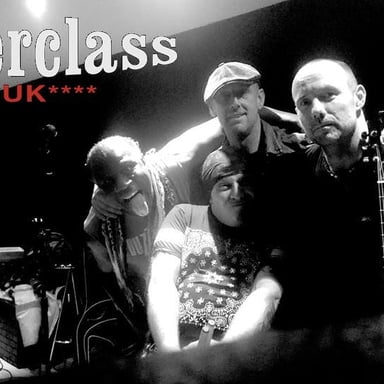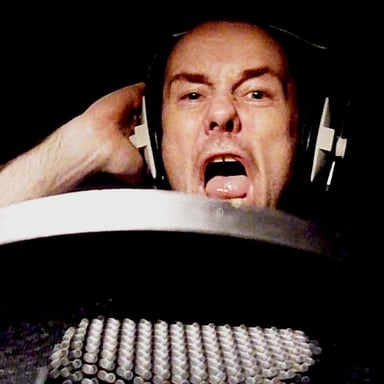 2023 saw Stuart edge nearer to attaining his first produced writing credit and also a move into Freelance Audio mixing after a cost cutting restructure saw his dubbing mixer role cut. The end of an era and the dawning of a new one....

SCREENWRITING and VIDEO PRODUCTION CREDITS
Film, video & TV.
*************************************
2023 - Finsbury Parkers - TV Series - 3rd Draft (Co-written with Series Creator Brent Gorcie).
Two former hitmen team up for one last job in this dark and quirky dramedy that explores the blurred lines between loyalty, morality, and survival.
FP Pitch document.
IMDB link.
Email for Info Send Stuart Mail
*************************************
2023 - Program Editor/Writer
Legends of Punk V4 - THE EXPLOITED
(DVD/Blueray) Lost Data Productions.
*************************************
2020 - Program Editor/Writer
Legends of Punk V2 - G.B.H.
(DVD/Blueray) Lost Data Productions.
*************************************
2020 - PUNK SNOT DEAD - Drama Feature - 3rd Draft (Optioned Book adaptation).
London 1981: Renowned Rock journalist, Morat runs the historical gauntlet of Skinheads, Bouncers and Police in this traumatic rite-of-passage road movie.
PSD Pitch document.
Website.
Email for Info Send Stuart Mail
*************************************
2019 - Program Editor/Writer
Legends of Punk V1 - DISCHARGE
(DVD/Blueray) Lost Data Productions.
*************************************
2019 – CHAOS – TV Series – 3rd Draft (& Pitch Bible).
An estranged Rock & Roll band revisit the long buried past.
Chaos Series Bible.
Email for info Send Stuart Mail
*************************************
2018 – How's Your Father – Drama Feature (Structure Draft)

Dark-as-hell Rock Opera about a patriarchally abandoned teenager who runs away to the big smoke, moving from one life changing event to the next in an ever contracting personal hell.
Email for Info
Send Stuart Mail
*************************************
2019 – Brit Boy in Lietuva – Drama Feature – Outline stage.
When his daughter is kidnapped abroad, a xenophobic businessman must fight his prejudices or lose the only thing that matters to him.
Email for Info Send Stuart Mail
*************************************
2018 – Consumed – Horror Feature (Draft 4)
A woman, tortured by nightmares and psychological issues, discovers her family history is responsible for her troubles. Can she resolve them before her triplets are delivered?
Stage: 4th Draft.
Email for info Send Stuart Mail
*************************************
1985-1989 / 2006-2017 – Underclass UK

Writer of 33 songs and Producer of 5 albums. (PLL records)


Underclass UK @ Spotify
*************************************
1993-2001 – Control! (later Kontrol!)
Publisher of underground music magazine and web site. Early streaming video features.
*************************************
1996 - Program Editor/Writer
Oi! The Video pt 1 & 2.
VHS - Visionary Comminucations.
*************************************
1996 - Program Editor/Writer
H.I.T.S. Festival Documentary.
VHS/DVD Cherry Red Records.
*************************************
1995 - Program Editor/Writer
The Exploited - Rock & Roll Outlaws
VHS/DVD - Visionary Comminucations.
*************************************
SHORTS - Coming Soon
*************************************
Get in touch now to plan our next project...
SKILL SET KEYWORDS
:
Adobe Premiere Pro, Audio Engineering, Audio Mixing, Audio Post Production, Audio editing, Audio-Visual Production, Broadcast Engineering, Content Production, Creative writing, Digital Audio, Digital Media, Digital Video, Directing talent, Documentaries, Editing, Editorial, HTML, Hypnosis, Hypnotherapy, Izotope RX, Journalism, Localisation, Managing workflow, Media Production, Music, Operations management, Pro tools, Professional Audio, Production Workflow, Project management, Re-versioning, Screenwriting, Script editing, Script writing, Sound Design, Sound Editing, Story telling, TV Production, Technical understanding, Voice Over, Writing, Wellbeing, final draft.